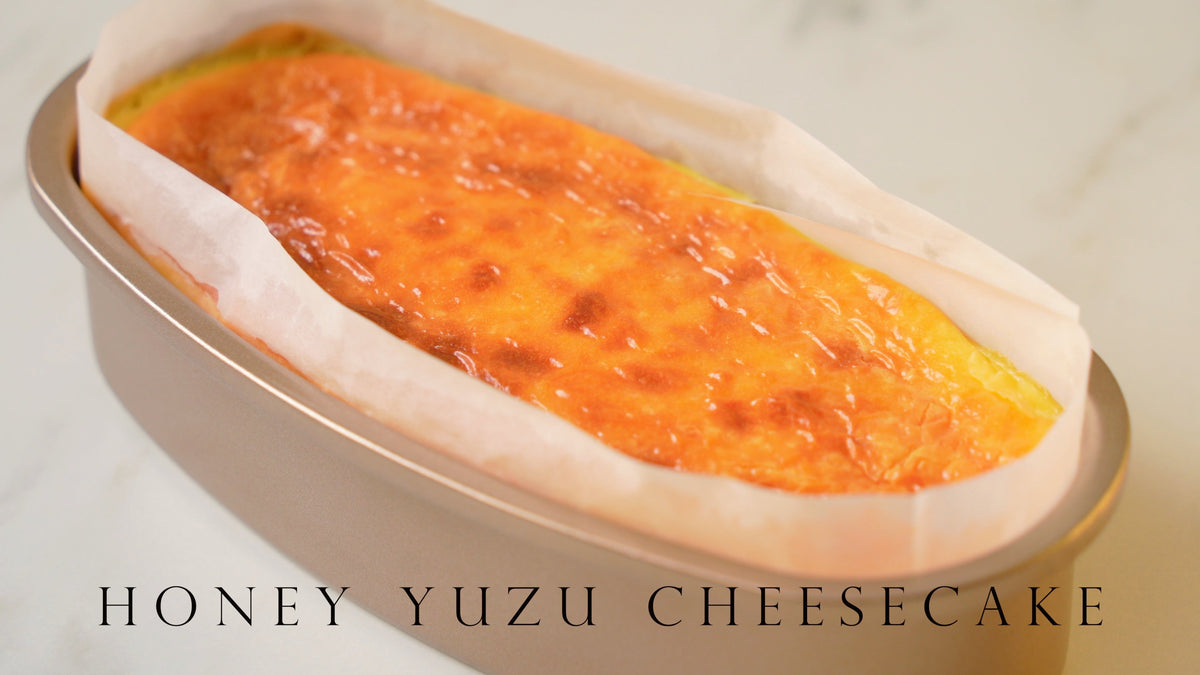 How to Make No.1 Yuzu Honey Cheesecake
How to Make No.1 Yuzu Honey Cheesecake
In this blog post, we will guide you through the step-by-step process of recreating a famous Michelin three-star chef's recipe for a Yuzu Honey Cheesecake. This delicious dessert combines the sweetness of honey with the tanginess of yuzu, resulting in a perfectly balanced flavor. Read on for the complete recipe and enjoy this mouthwatering treat at home!
Ingredients
White Chocolate 50g
Whipping cream 100g
Cream Cheese 200g
Honey Yuzu 60g
Lemon Juice 20g
Whipping cream 180g
Sugar-Free Yogurt 50g
Egg egg 2
Corn Starch 20g
Utensils
To create this No.1 Yuzu Honey Cheesecake, you will need the following utensils:
Instructions
Step 1
Start by melting the white chocolate with whipping cream either in a double boiler or microwave. Stir every ten seconds to avoid overheating.
Step 2
In a separate bowl, mix softened cream cheese with honey yuzu and then add the melted white chocolate mixture. Stir until well combined.
Step 3
In another bowl, combine freshly squeezed lemon juice with whipping cream. Stir until thickened, and then incorporate sugar-free yogurt, beaten eggs, and sifted corn starch. Mix until smooth and creamy.
Step 4
Pour the batter into a 9-inch oval-shaped cheesecake mold or a 7-8 inch round cake mold.
Step 5
Preheat the oven to 180°C and bake for 25 minutes, then reduce the temperature to 150°C and bake for an additional 20 minutes.
Step 6
Remove the cheesecake from the mold, slice, and serve.
Youtube Video
Conclusion
Today, we're excited to share with you a highly sought-after dessert recipe - the No.1 Yuzu Honey Cheesecake. Created by a Michelin three-star chef, this Japanese-inspired delicacy is a true masterpiece that combines the creaminess of cheesecake with the refreshing flavor of yuzu. Get your aprons on and let's dive into making this culinary delight together!

If you've tried this Japanese caramel pudding, then don't forget to rate the recipe and let me know how you got on in the comments below, I love hearing from you!